INSPIRED BY THE PATIENT
We offer timely, relevant, and engaging continuing education that helps healthcare providers deliver the best medical care, and ultimately improve the lives of patients. Our accredited education accelerates the understanding of new evidence and facilitates the acquisition of new behaviors, because they are designed to increase retention, inspire action, and improve results at the point-of-care.
EDUCATING BEYOND THE EXPECTED
Our team is comprised of physicians, nurses, researchers, public health experts, and patient advocates. We understand that healthcare gaps go beyond knowledge. We aim to provide innovative education to improve health systems, care teams, and communication pathways between healthcare professionals and the patients they care for.
ACHIEVING MORE BY CONNECTING WITH OTHERS
We know that we can achieve more together. Through collaborations with leading academic medical centers, hospitals, and medical societies we are able to better understand the clinical needs of physicians and healthcare professionals and design innovative education that positively impacts the care provided.
LATEST NEWS/UPDATES/PRESS RELEASES
Building Community Virtually? You Bet!
Establishing an Adult Sickle Cell Disease program takes persistence, passion, and peer-support. TFF, in collaboration with ASH, implemented a 4-day, 16-hour workshop for 25 multi-disciplinary teams aimed to create an empowered community of providers.
Read more >
Animations: Bringing Patients to Life
Let's Celebrate World Hemophilia Day 2021
Food for Thought: Who Inspires Us
COVID-19 Curbside Consultant that Provided Timely Education in a Timely Fashion
Are your decisions influenced by thrilling headlines? Probably!
TFF and AACE Awarded 2021 ACEhp Excellence in Education Design
TFF Presents at the ACEHP Virtual Conference
TFF Present Poster at CHEST Annual Meeting 2020
TFF Present Poster at PFF Summit 2019
Did you know that Ella Fitzgerald and Jerry Garcia both lived with Type II Diabetes?
Early Diagnosis and Management of Lennox-Gastaut Syndrome
ACCREDITATIONS AND GIVING BACK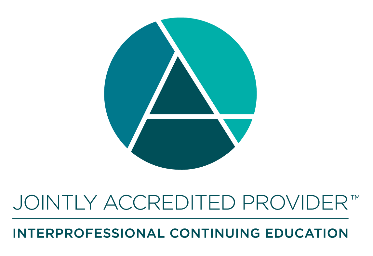 The France Foundation is accredited as a provider of interprofessional continuing education (IPCE) by the Accreditation Council for Continuing Medical Education (ACCME), the Accreditation Council for Pharmacy Education (ACPE), and the American Nursing Credentialing Center (ANCC).

IPCE is the gold standard for continuing education for physicians, pharmacists, and nurses—and also includes physician assistants, psychologists, optometrists, dentists, dietitians, athletic trainers, and social workers, among other professionals. Jointly Accredited providers certify that educational activities have been planned by and for the healthcare team. IPCE accreditation seeks to assure health professionals and the public that continuing education activities provided by TFF meet the high standards of the Criteria for Accreditation and the Standards for Integrity and Independence of the Joint Accreditation Agency, the ACCME, the ACPE and the ANCC.

We believe in giving back both locally and nationally. Whether we are collecting food, buying gifts, mucking stalls or providing contributions, it is our goal to help others. Some of our favorite charities include: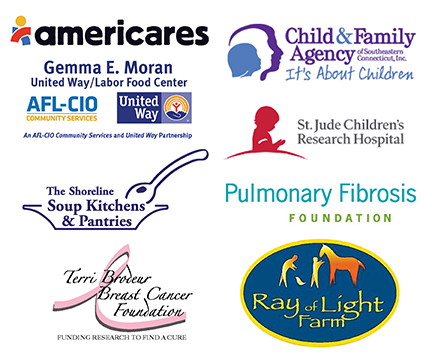 REACH OUT TO US
We'd love to hear from you!