INSPIRED BY THE PATIENT
We offer timely, relevant, and engaging continuing education that helps healthcare providers deliver the best medical care, and ultimately improve the lives of patients. Our accredited education accelerates the understanding of new evidence and facilitates the acquisition of new behaviors, because they are designed to increase retention, inspire action, and improve results at the point-of-care.
EDUCATING BEYOND THE EXPECTED
Our team is comprised of physicians, nurses, researchers, public health experts, and patient advocates. We understand that healthcare gaps go beyond knowledge. We aim to provide innovative education to improve health systems, care teams, and communication pathways between healthcare professionals and the patients they care for.
ACHIEVING MORE BY CONNECTING WITH OTHERS
We know that we can achieve more together. Through collaborations with leading academic medical centers, hospitals, and medical societies we are able to better understand the clinical needs of physicians and healthcare professionals and design innovative education that positively impacts the care provided.
LATEST NEWS/UPDATES/PRESS RELEASES
TFF Present Poster at PFF Summit 2019
PILOTforPulmonary.org demonstrated that sustainable improvements can be made through multi-disciplinary discussions, clinical trial awareness, and referrals. If you missed our poster at Pulmonary Fibrosis Foundation Summit 2019, check it here>
Early Diagnosis and Management of Lennox-Gastaut Syndrome
Did you know that Ella Fitzgerald and Jerry Garcia both lived with Type II Diabetes?
ACCREDITATIONS AND GIVING BACK

The France Foundation is accredited with commendation by the Accreditation Council for Continuing Medical Education (ACCME) as a provider of education for physicians.
The France Foundation is accredited by the Accreditation Council for Pharmacy Education (ACPE) as a provider of continuing education for pharmacists.
We believe in giving back both locally and nationally. Whether we are collecting food, buying gifts, mucking stalls or providing contributions, it is our goal to help others. Some of our favorite charities include: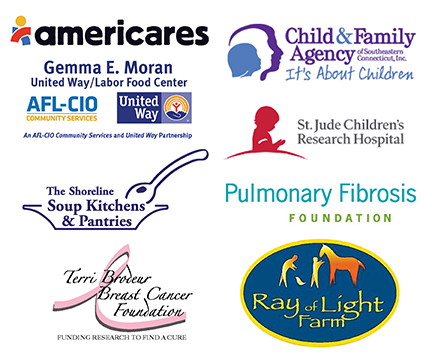 REACH OUT TO US
We'd love to hear from you!