Keeping Ahead of the Curve:
Emerging Biomarker Strategies for
Lysosomal Storage Diseases
March 14, 2023 • 2:00–3:30 PM • Hyatt Regency Salt Lake City
Event Information
This symposium focuses on the use of biomarkers to diagnose, treat, and monitor patients with Lysosomal Storage Diseases (LSDs). Short scientific presentations set the stage to review a series of LSD patient cases that have unexpected clinical twists. Attendees will be immersed in the evolution of biomarkers in LSDs, exploring emerging strategies to track disease progression and therapeutic response, gaining skills on clinical decision-making and personalization efforts in GD, MPS II, and MLD.

This educational Satellite Symposia is not a part of the official ACMG Annual Meeting program. ACMG does not approve or endorse any commercial products or services discussed during the session or offered for sale by the organizer of the event.
Upon completion of the activity, participants should be able to:
Describe the history and evolution of biomarkers in the diagnosis and monitoring of Lysosomal Storage Diseases (LSDs)
Appraise the value of new and emerging disease-specific biomarkers to detect early pathologies, track disease progression, and monitor response to therapy
Evaluate how omics-driven biomarker development strategies can support clinical decision-making and personalization efforts in GD (Gaucher disease), MPS II (Mucopolysaccharidosis type II), and MLD (Metachromatic leukodystrophy)
Commercial Support Acknowledgement
Agenda
Welcome and Introductions
The History and Evolution of Biomarkers in Lysosomal Storage Diseases (LSDs)

Case 1: Real World Examples of Biomarker Utilization in Patients With Gaucher Disease (GD)

The Latest Evidence for Emerging, Disease Specific Biomarkers in LSDs

Case 2: Practical Patient Scenario to Assess Emerging Biomarkers in Mucopolysaccharidosis type II (MPS II)

How Metabolomics and Proteomics Are Shaping the Future of LSD Management

Case 3: Illustrating Metabolomic and Proteomic Technologies Within Metachromatic Leukodystrophy (MLD)

Audience Questions and Answers
Summary of Key Points and Wrap-up
Priya Kishnani, MD, MBBS (Chair)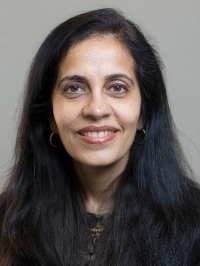 Chen Family Distinguished Professor of Pediatrics
Chief, Division of Medical Genetics
Duke University School of Medicine
Durham, North Carolina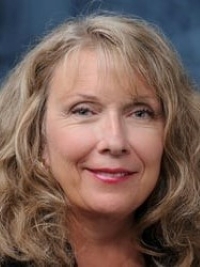 Attending Physician
Professor of Pediatrics
Genetics, Birth Defects & Metabolism
Northwestern University Feinberg School of Medicine
Ann & Robert H. Lurie Children's Hospital of Chicago
Chicago, Illinois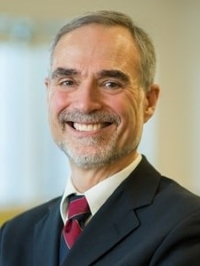 Professor of Neurology, Pediatrics, & Medical Genetics
Chair, Division of Child and Adolescent Neurology
Mayo Clinic
Rochester, Minnesota